Have an idea rattling around in your brain that you're dying to bring to fruition? Here are five entrepreneurs who followed their dreams and knocked it out of the park in 2014. Their stories will inspire you to break the mold and carve your own path this year.
The Music Mastermind
Jordan Passman was fresh out of college when he recognized a void in the music industry: a dedicated marketplace for content creators and musicians. So he built scoreAscore, an easy-to-use online platform where the two parties could connect and collaborate. Score A Score's clients now include companies like Disney, Target, and Google, and in 2014 the company's gross revenues hit seven figures, while paying over $1 million to date to independent musicians.
For those wanting to strike out on their own, Jordan, now 28, emphasizes the importance of having a business plan. "I had no idea what a business plan was when I first started, and if you read the plan I wrote when I was 22, you would probably laugh," Jordan admits. "That said, it's very important to spell out a plan. Show it to a few people and see if your business is real."
---
The Tassel Fairy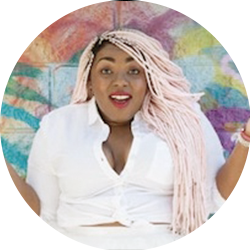 Amina Mucciolo, 32, along with her husband Sal, founded Studio Mucci, an Etsy store that sells high-quality, luxury paper goods, particularly their line of tassel garlands.
2014 was a life-changing year for Studio Mucci. They've grown to a full-time staff of seven and their paper goods have made their way into retailers such as Fab, Free People, and Urban Outfitters.
Dubbed the "Tassel Fairy", Amina's handcrafted work is a direct representation of who she is. "Because our work is so personal, we want people to have a unique experience when they choose to support our shop," explains Amina. "People like to know they are supporting the little guy, and the best way to communicate that is by sharing our experiences."
---
The Cider Guys
2014 was a knockout year for Downeast Cider House. As New England's newest cider company, their philosophy—Put Good Stuff In, Get Good Stuff Out—remains true despite boosting the production of their hard cider from 2,300 barrels in 2013 to around 7,500 barrels in 2014. The company has also gone from employing two full-time staff members at the end of 2013 to 13. Led by 20-something founders Ross Brockman, Matt Brockman, and Tyler Mosher, they've managed to stay true to their original, homegrown process of using all-natural ingredients to make freshly pressed hard cider.
For those with a passion to start their own business, Ross says that being naive is actually an advantageous way to start. "Do it now and don't wait," suggests Ross. "Every day that passes you're going to get another reason not to: a promotion at work, marriage, kids, mortgage—whatever. Nothing is more dangerous than someone with no responsibility and nothing to lose."
---
The Eco-Friendly Party Queens
It was a whirlwind year for 30-year-old Emily Doubilet and Jessica Hosley, co-founders of the eco-friendly tableware company Susty Party. The dynamic duo behind the Brooklyn-based B-corporation launched 30 new products last year, including an exclusive holiday collection and party pack for Whole Foods.
"I've always believed: in order to change the world, throw a better party!" says Emily. "I was organizing parties to raise awareness about environmental issues, but couldn't find disposable tableware on the market that was colorful and fun while being made with a strong social and environmental impact." Emily and Jessica's most satisfying achievement in 2014 has been creating 15 jobs for the blind and visually impaired through their partnership with the Clovernook Center, who does most of their manufacturing.
---
The One-Man Animation Machine

Whoever thought creating six-second video clips could turn into a highly successful business? Khoa Phan certainly didn't when he began putting his construction paper stop-motion animation videos on Vine. Vine's editors began to take notice and gave him an "Editor's Choice" nod. Soon his videos began garnering attention from major media companies.
In 2014, the 24-year-old Phan was approached by and created Vines for entities such as Peanuts, Snapple, HBO, PBS, UNICEF, and the MTV VMAs. While he doesn't give revenues specifics, he says that in the past he has closed deals for $20,000.
For those who want to put out their own creations, Khoa's advises, "Just do it! You never know who may stumble upon your Vines. I tell a lot of people that six seconds changed my life. Those seconds could change yours too with just the right exposure. If you have a true passion for something, it'll definitely show through your work."